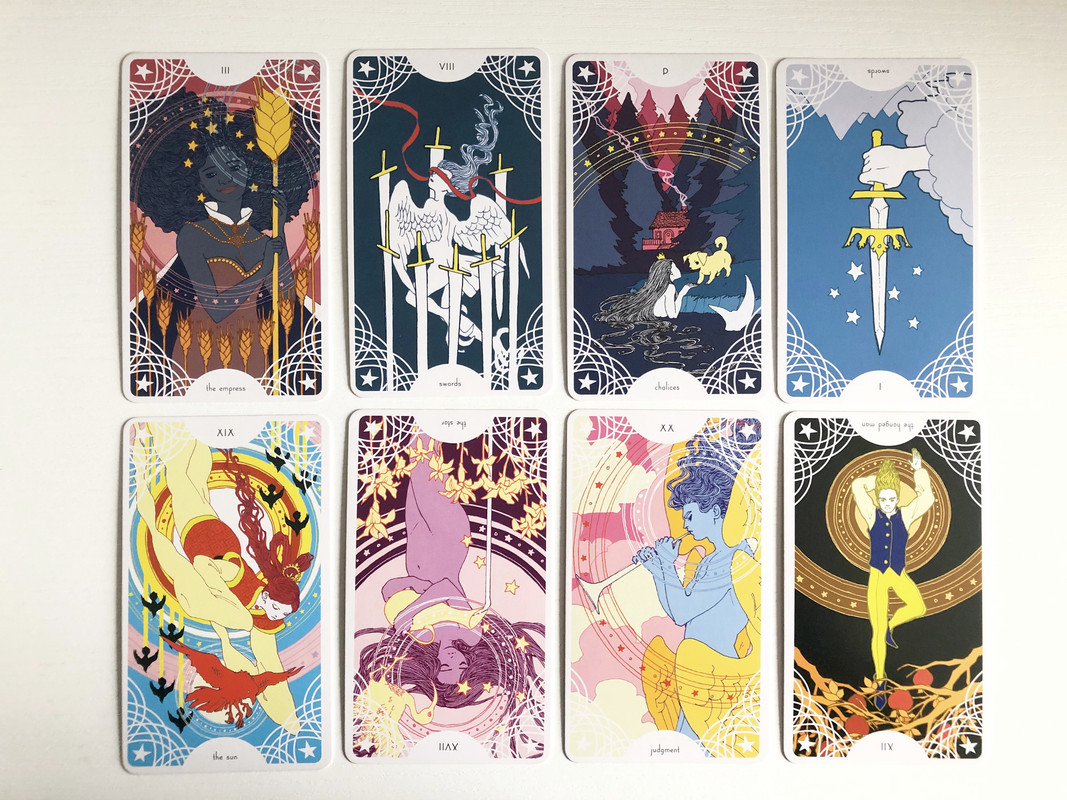 Yesterday, Kimberly (@fablesden) shared an alternative to the Wheel of the Year and it spoke to all the reasons why big tarot spreads that compartmentalize according to time rarely work for me. While drawing a card for each month is interesting in the moment, I never find myself compelled to reflect back on them. When you add monthly, weekly, and daily draws into the pile, there is just too much noise for me to meditate in a meaningful manner.
For this year, I followed Kimberly's spread, which you can follow along here, using the Star Spinner Tarot by Trungles.
Active Wounds
Moments of Healing
Moments of Contraction
Moments of Expansion
Major Stressors/Challenges
Opportunities of Inspiration/Luck
North Star / Anchor Compass
Overall World Energy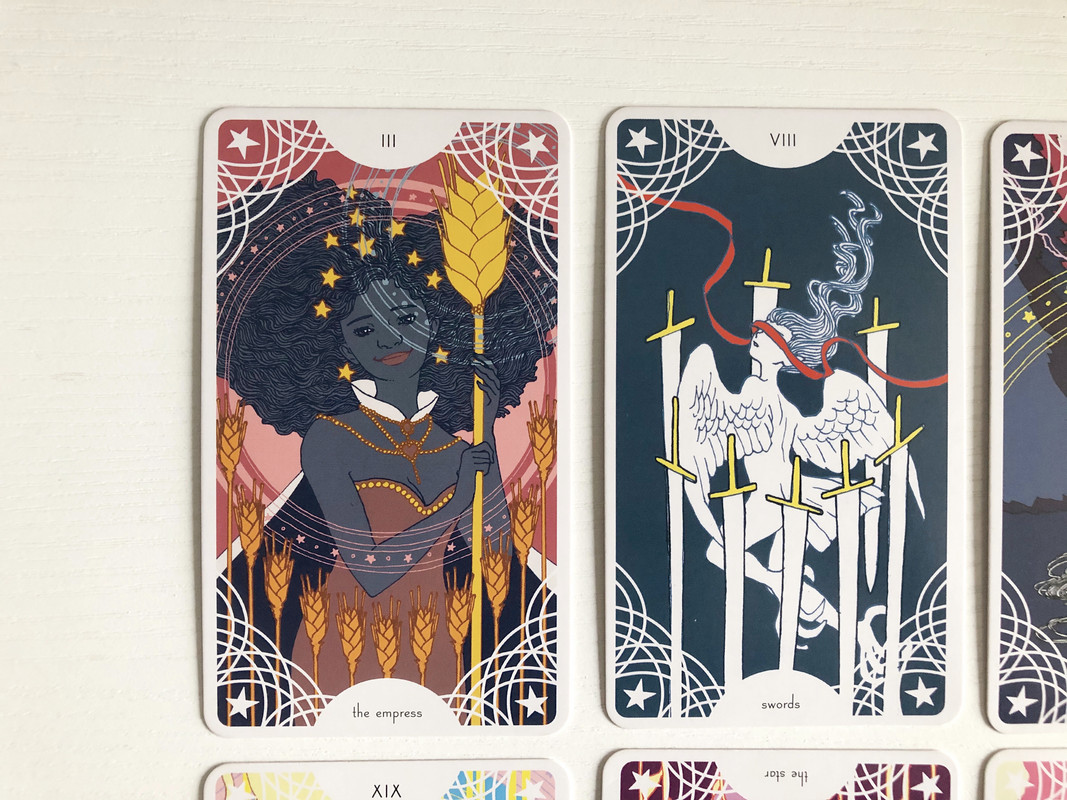 Wounds and Healing
Active Wounds – The Empress: This is an unusual placement for a card signifying abundance, generosity, and nurturing until we recall how much we have been deprived over the past year—much longer for some of us. Opportunities that fell through. Touch from those we love. The compassion we fail to extend to ourselves. A lack of compassion for others as we become increasingly more preoccupied with our own discomforts. These are complex, tangled wounds that will require attention as we carry over into this next cycle.
Moments of Healing – VIII of Swords: The heartbeat of this spread is that healing is not simple. As these wounds continue to prick at us, we put up additional walls, deflecting the roots of our daily pain. What ways are you contributing to the exacerbation of your pain? How have you withdrawn your generosity for yourself or others? In what ways can you extend yourself compassion for these faults without denying your relationship to them?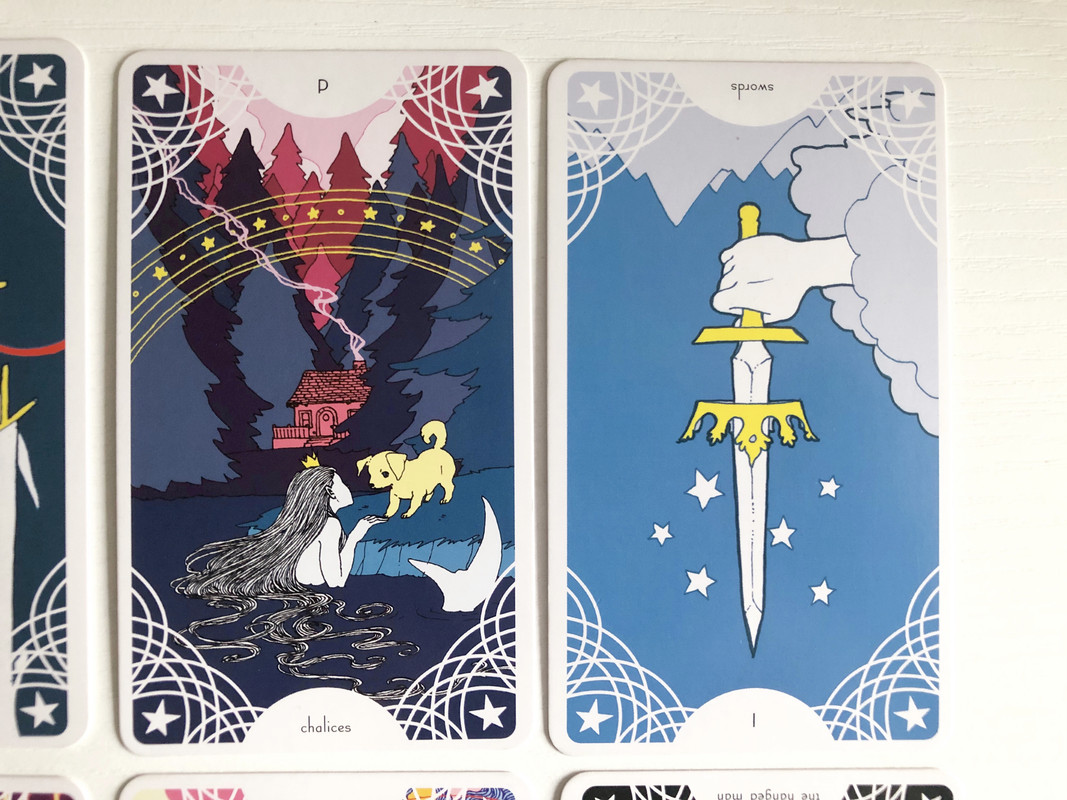 Contraction and Expansion
Moments of Contraction – Page of Chalices: One of the risks entering into the new year is the powerful temptation of escapism. While curiosity, imagination, and longing are all wonderful sentiments to foster responsibly, now more than ever the present demands our attention. Healing or wounded Empress means being an active participant in this world.
Moments of Expansion – Ace of Swords (R): The Ace and Page, Chalices and Swords, are powerful complements in this placement. Reversed, the Ace of Swords reminds us not to act impulsively. Our decisions, beliefs, and actions must be intentional. We must take the time to parse through our thoughts and emotions together before making decisions.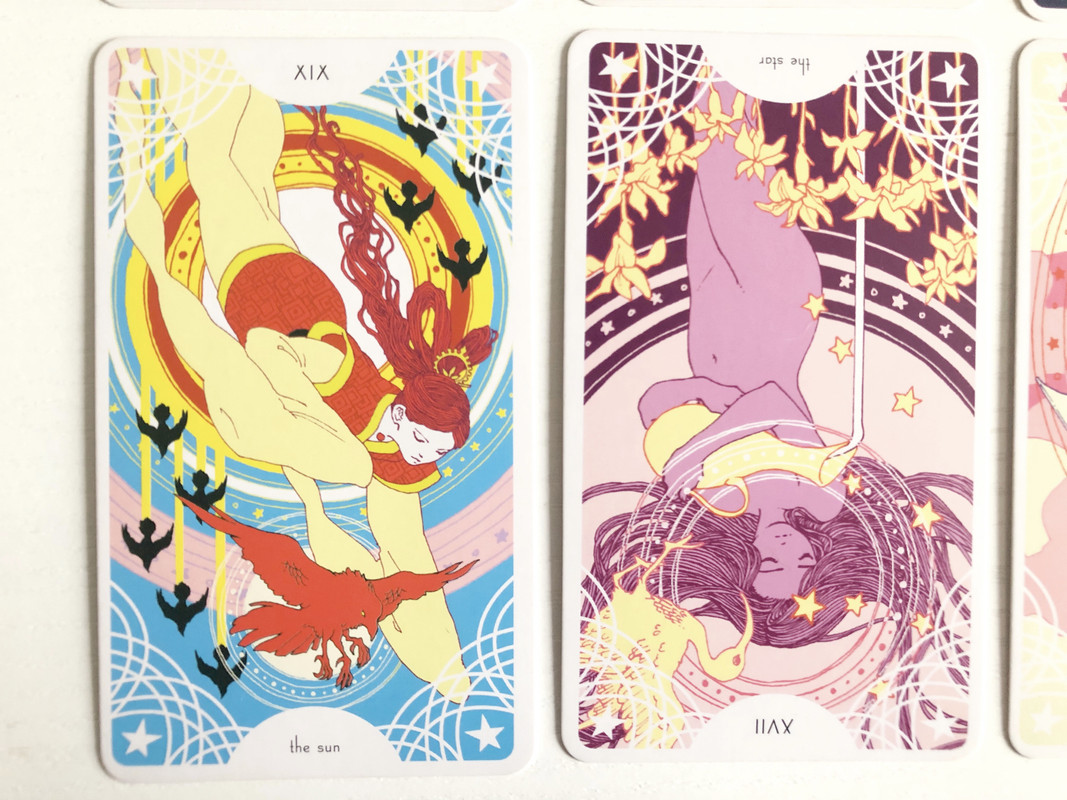 Stressors and Opportunities
Major Stressors/Challenges – XIX The Sun: What could possibly be anxiety-inducing about the Sun's burst of energy, joy, and celebration? Well, January is a month where we are flooded with determination, optimism, and energy. All too often, however, we burn that fuel too quickly and are left disappointed about our personal stagnation, developing a cyclical deprivation of the base needs the Empress guides us to foster. We are overwhelmingly aware of the desire for this year to not be an extension of the last, but the burden to "fix" the world in the wink of one evening is an impossible one to bear.
Opportunities of Inspiration/Luck – XVII The Star (R): In this placement, the Star reminds us that hope is not something that will fall into our laps. The unfortunate reality is that all the darkness of the year prior is still here. Communities are still suffering, mourning, dying. Finding the hope to keep moving forward is vital but it will not be easy to find. We will need to dig deep to find the light in the dark and keep moving on together.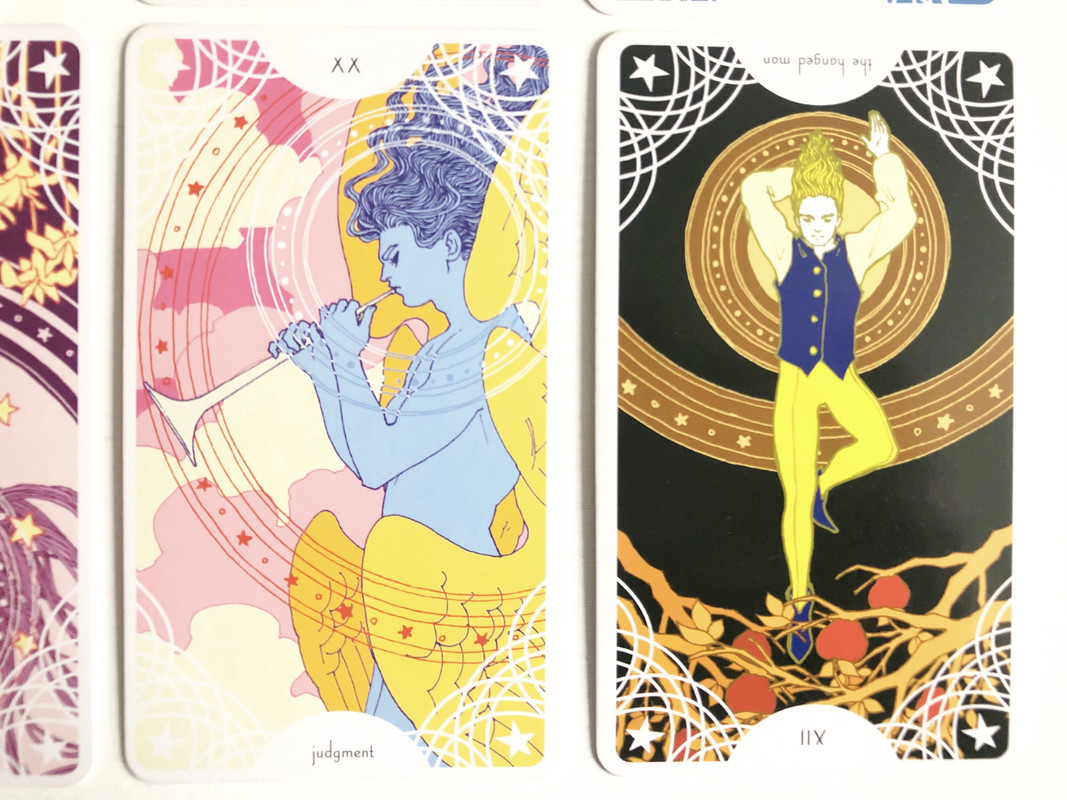 North Star and World Energy
North Star / Anchor Compass – XIX Judgment: The penultimate card asks, "Who are you?" and beckons you to reply with your resounding truth. Though there is significant internal work to be done this year, this is the anchor for the year. Know who you are through it all.
Overall World Energy – XI The Hanged Man (R): The world wants to move on and the start of a new year gives the illusion that we have a clean break from what brought us here. This perception is ultimately more harmful than good. The Hanged Man upright knows that patience is required for real wisdom and transformation. Were you able to answer Judgment's call? Do you have the patience to wait until you know?