Yesterday, I had one of the worst plane trips of my entire life. It's not unusual to experience flight delays when we're this close to the holidays, but waiting two hours to taxi to your gate to deplane… well, that's LAX for you when it rains!
In other news, I'm home in California for the holidays and my makeup bag is stuffed. Compared to my curated clothing wardrobe for the trip, I may have overpacked just a touch when it comes to sparkly fun things.
When choosing what to bring, I tried to keep in mind what I was going to be doing in California: attending holiday parties, a funeral services, meeting up with friends I haven't seen in far too long, celebrating my ninth anniversary and second wedding anniversary on twelfth night… so I felt justified to indulge a little bit when packing.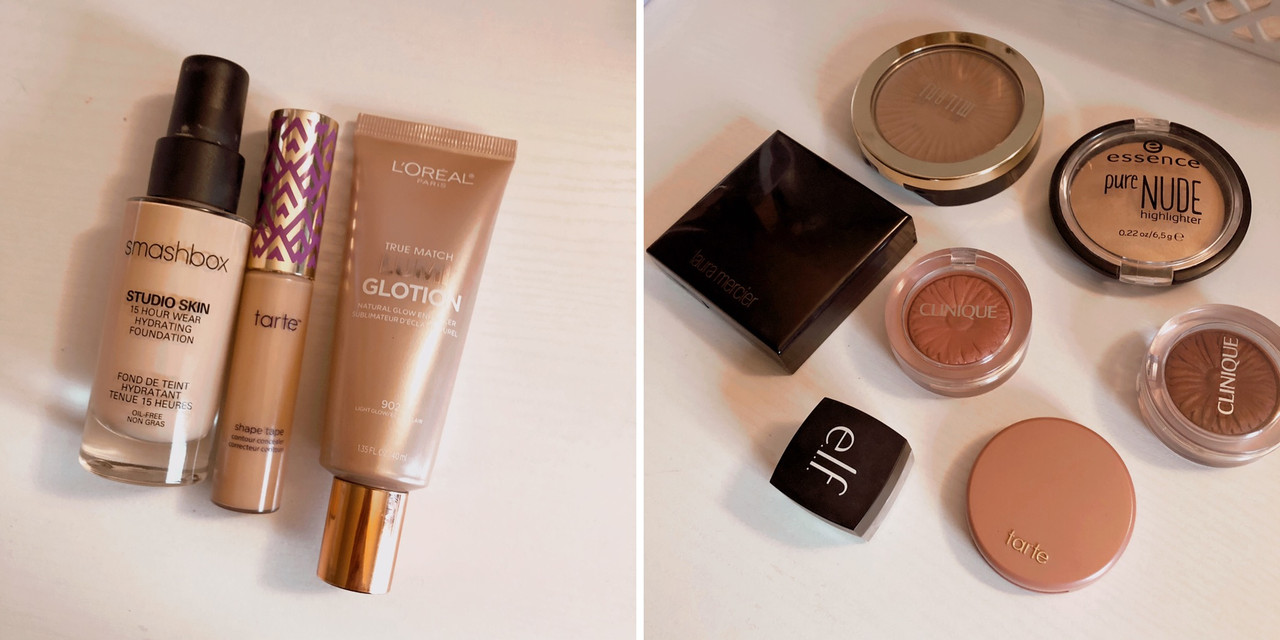 Base products were an easy choice. After finishing my bottle of Laneige Teint Idole a few days before packing, I only own one foundation. Add the concealer and liquid highlighter from my Project Pan and my base is complete!
For powders, I brought Milani Silky Bronzer, Clinique Fig Pop and Cola Pop, Tarte Paaarty, and the ever popular Essence Pure Nude highlighter. For setting powder, I brought my Laura Mercier Candleglow powder (my one compact with a mirror that I can take with me) and Elf HD undereye setting powder.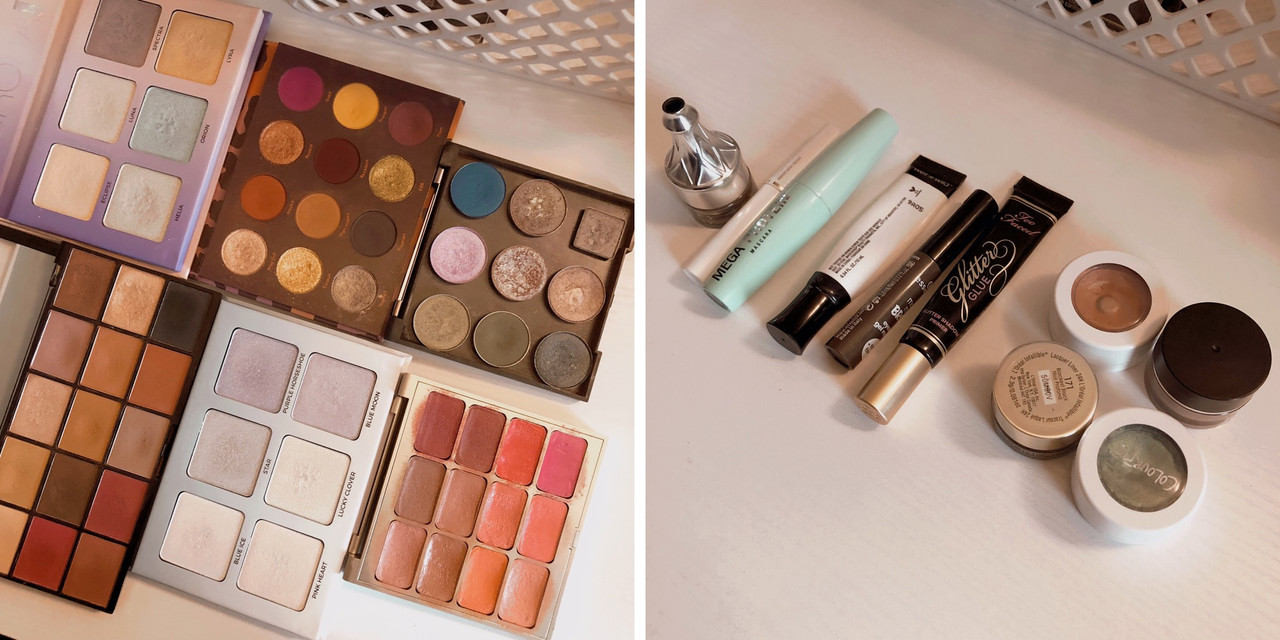 Palettes and eye products are much harder for me to narrow down. I was swapping things around the morning of our flight haha
For palettes, I chose to combine the Makeup Revolution Vitality palette (more mattes, transition shades, inner corner highlights) with Colourpop Good Sport (more variation in texture with those chunky glitter shades and color with purples, oranges, and greens.) Since it's officially winter, I also wanted to pull a few cool tones single shadows: blue, taupes, lilac, and olives.
I packed not one but two Anastasia Beverly Hills Glow Kits: Aurora and Moonchild. I rarely wear these as highlighters on my face haha I'm all about a maximalist eye look and these duochromatic, glitter bombs are chef's kiss
That last palette is actually the Stila Field of Florals blush palette, which adds even more variety for cream bronzer and blush to the powder products I brought. Let's just ignore how long ago this palette was released!
On the right are my staple products for brows, eye primer, and even some mascara and liner just in case I decide to wear them.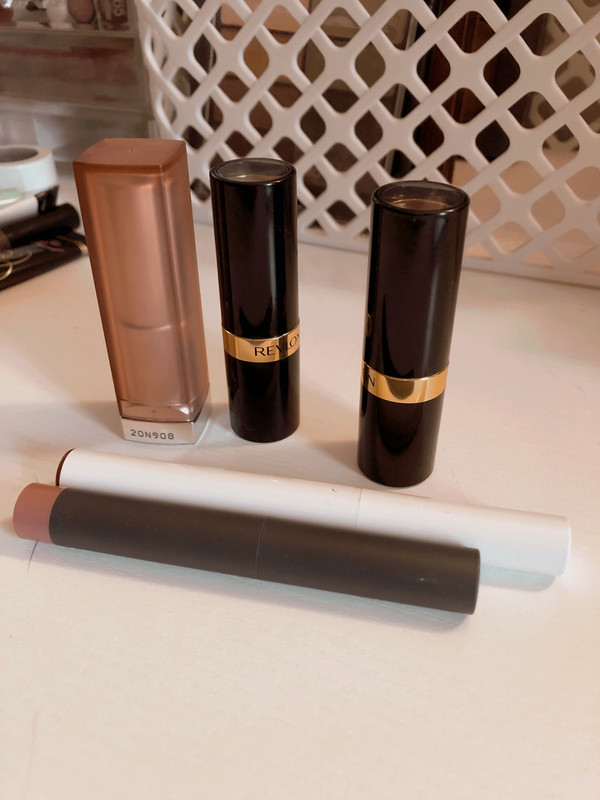 I had help narrowing down my lipstick choices, because my inclination was to pack… all of them. The result is a mix of cool and warm tones, mostly nude and wearable shades since I have been focusing much more on my eyes lately.
I'm sure that I still packed more than what will get used, especially since there will be plenty of days where I likely won't wear any makeup at all (*cough* like today.) At the end of my trip, I'll write a debrief showcasing some of my favorite looks and how I might adjust my packing approach next time.
What kind of packing approach do you take? All the things? Minimalist bag? Forego makeup altogether?